5 basic steps for an effective Facebook Ad Campaign
Despite the discussion around Facebook's declining reach,
Facebook Advertising has been popular among B2B and B2C businesses.
How is that possible?
Well, in the past few years, Facebook's organic reach has declined.
Yet, as per Pew Research Centre, 70% of users log into the Facebook on a daily basis, these stats definitely indicate that Facebook still has ton of users
And, if ads are curated smartly, they can actually convert.
You can target your customer personas with the help of Fb Ad targeting which is really specific and detailed.
Check out this really cool infographic on Facebook's Ad Targeting options for more information.
Now, let's get back to the main topic
Here are the 5 basic steps to launch an effective Fb Ad campaign!
1. Figure out what you want from your campaign?
Your goal could be;
Getting more followers for your Page
Sale conversions
Gaining Traffic
Lead generation
Engagement
Brand Awareness
Facebook allows you to set up a marketing objective with sub-objectives.
Once you have a SMART goal in your mind, you can optimise it with Facebook's objective setting feature.
2. Know your Target audience
Whosoever is your target audience, you can find them on Facebook and hence a good understanding of the target audience is essential.
If you are a small business and you are not sure who your target market is,
Your target is basically everyone on Facebook, or the people who follow your page or a customised set of audience.
If your Facebook page has a decent number of likes, then these followers can be converted into customers,
However, if you do not have enough followers then you can choose a custom audience based on the demographics of your target market.
Also, you can use audience insights to set up a potential target audience and use A/B split testing to understand which audience works better for you.
3. Use visually appealing ad content
While you are scrolling down your feed, when do you take a pause to actually see or read something?
When you find it visually appealing first, right?
You know the feeling and, hence your ads should be compelling enough for a user to pause and read or view the content.
You can also use videos, consider using Facebook's auto play feature, as your video might catch attention from the user before they scroll that ad.
A quick tip – 85% of Facebook videos are watched on mute.
So, make sure that your video ad does not rely on sound unless, it is really compelling.
4. Use Good Copy
Now that you have used appealing content for the users to pause, make sure your content is worth reading.
How do you do that?
This is where an understanding of the target market is needed.
Effective ads have a catchy phrase or an attention-grabbing phrase to hook the reader.
Once you have grabbed user's attention, now you need to add value to them. Your content should inform them, how your business or services will offer value to them
And, then offer a call to action depending on your objective
Last but not the least, do not sound like an ad, the goal is to offer benefit to the users for clicking on your ad than just telling them to click on the ad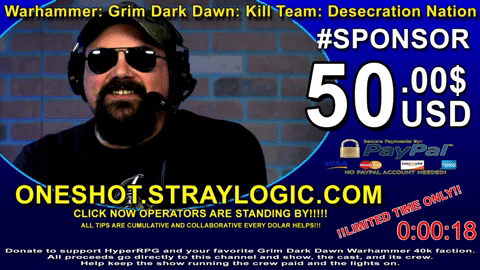 For more on writing good ad Copy refer this article
5. Use A/B Split Testing
If you are not taking any professional's help to run your Facebook ads, then you should definitely use A/B split testing.
It's rare to get an effective ad in the first go, use A/B testing, to run different variations of the ad to find out which variation works the best.
A/B testing is mostly used to test images and copy. After the testing you can turn off the ads that have high costs per click, until you have figured out the most effective ad.
Once you have tested the best image and copy, then you can test out other features like audiences, headlines, placements and buttons.
Final Takeaways
If you want to run effective Facebook ad campaigns, make sure you follow these 5 basic steps.
If you don't want to bother yourself with running an ad campaign amidst your business operations, contact us and we can figure out the perfect ad campaign for you.
For more, refer these articles: